Self-Serve Virtual Care – And How Pharma Fits In?
If you registered for the live event at the time, then please use the same link and access code to rewatch a recording of the live event video stream!
The Ontario Pharmaceutical Marketing Association's next virtual session will take place on March 04th, 2021 and will focus on the relationship between self-serve virtual care solutions and pharma. The panel discussion will be moderated by Jennifer Meldrum, President of the OPMA.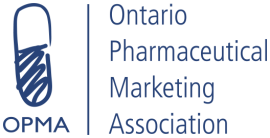 Speakers
Dr. Brett Belchetz

CEO and Co-founder, Maple

Dr. Brett Belchetz, CEO and Co-founder of Maple (getmaple.ca), Canada's leading virtual care provider connecting patients and healthcare providers like doctors and therapists for online medical visits in minutes. He's also a practicing physician in Toronto, and a Senior Fellow at the Fraser Institute. In addition, Brett's passion for healthcare communication and policy have led him to work as an on-air medical expert for CTV and Global News, as well as a contributor to outlets such as the National Post.

Jennifer Meldrum

Co-Founder & Managing Partner, PEAK Pharma Solutions Inc. / President, OPMA

Accomplished pharmaceutical executive with demonstrated experience in the area of sales, marketing, operations, and business development. Hands on experience and skills in optimizing people and processes to achieve organizational excellence. A leader who creates a culture of integrity, transparency, collaboration and reward. Proven success in establishing strategic partnerships with customer centric solutions with the organization she co-founded: PEAK Pharma Solutions Inc.